Trauma Behind the Badge – A Tough Conversation EP43
Episode 43: It's the Most Wonderful Time of the Year. Or Is It? Navigating the Holidays as a First Responder.
Tuesday, November 22, 2022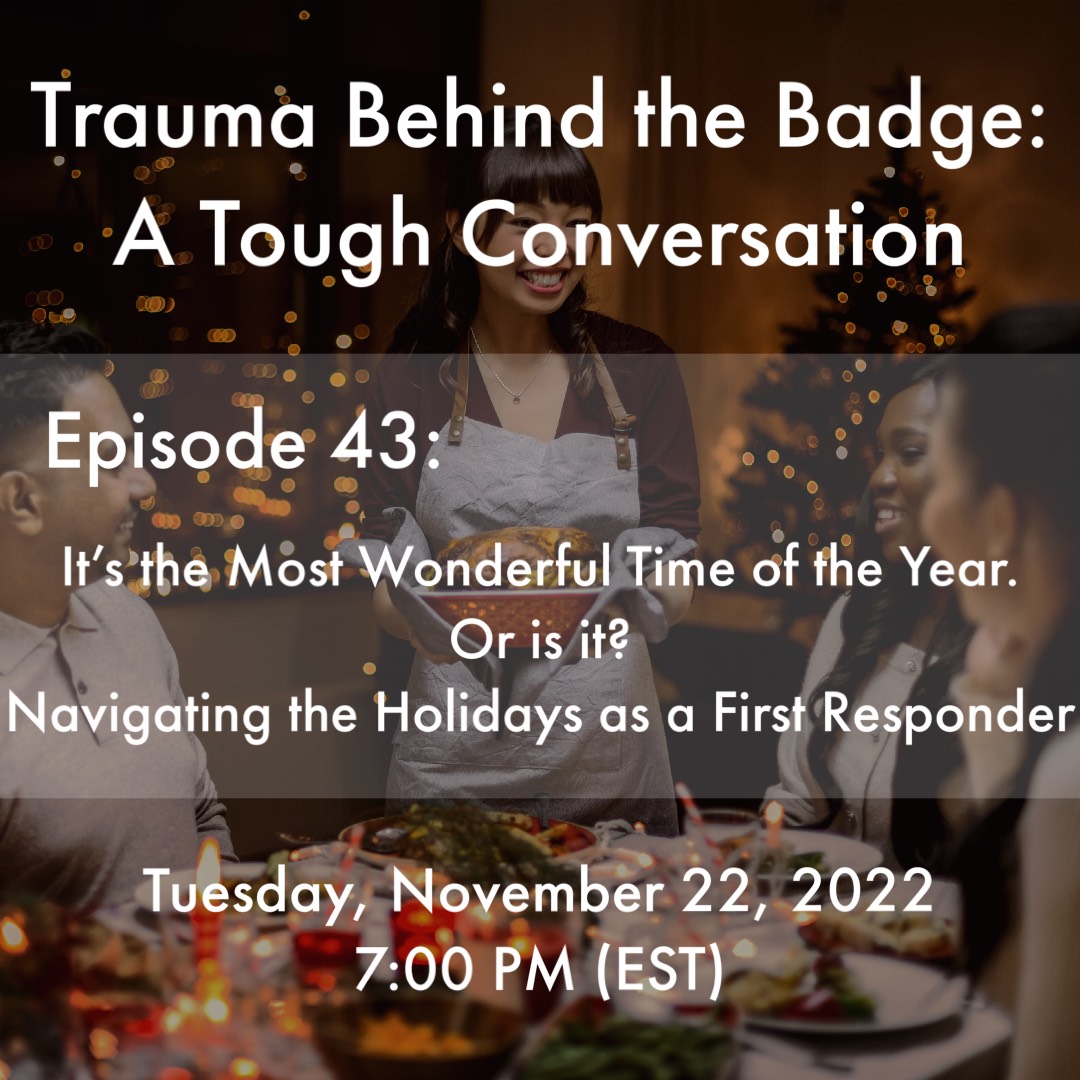 In this episode, Doug, Chris, Chris, and Raul discuss the challenges of navigating the holidays as a first responder and the importance of maintaining focus on gratitude, yourself, and loved ones throughout the season.