Meet Our Speakers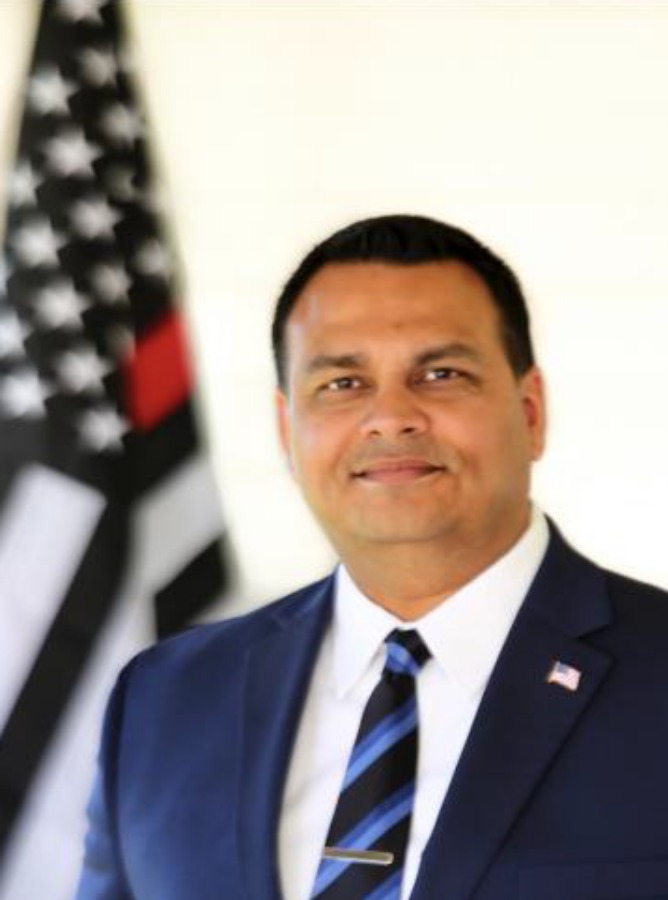 Dara Rampersad, Ph.D., LPC, NCC
BluePaz, LLC First Responder Services
Featured: Featured: May 26th Trauma 101
Dr. Dara Rampersad is a First Responder and Forensic psychologist who is licensed in both Arizona and Hawaii. He is certified in Crisis Intervention Teams (CIT) as a CIT Coordinator, and is trained in Critical Incident Stress Management (CISM), and FBI- Crisis Negotiator Teams (CNT). In addition, Dr. Rampersad is licensed as a professional counselor in Arizona and Colorado, and is nationally board certified in counseling, with over 20 years of experience in the mental health field.
Dr. Rampersad owns and operates BluePaz First Responder Services, which hosts annual first responder health and wellness conferences and provides counseling, consulting, coaching, critical incident stress debriefings, and training to first responders and their departments on resiliency, stress management and other pertinent topics. Dr. Rampersad helped to start the world's first hospital-based CIT program, and he currently serves as the Director of Crisis Services for a large multi-state hospital system. He is also an instructor for many law enforcement agencies, and trains on crisis and Mental Health Tactical Intervention (MHTI) to fire departments, paramedics, and other first responders.
Dr. Rampersad is a founding member and first President of the Arizona CIT Association. He also serves on the CIT International and EMSHelp boards of directors, Mesa Police Department mental health advisory board, and Phoenix Fire Department paramedic training advisory board. Dr. Rampersad works with the Peoria Police Department and Prescott Valley Police Department as a member of their peer support team, and was also involved as a team leader for an International Association of Chiefs of Police (IACP) policy group; revising policies and procedures for how law enforcement assist people mental health crisis. Dr. Rampersad helped to launch Maui County Police Department's and the State of Hawaii's very first CIT program aimed to improve first responder service delivery to people living with mental illness. During this time, he was also able to assist in starting Maui County's first felony/circuit court mental health court, and he was selected by CIT International as an international behavioral health practitioner of the year.Dr. Rampersad has appeared on multiple television and radio programs to speak on law enforcement response to mental health, violence risk assessment, homelessness, and other mental health issues. He has also served as an expert witness in complex judicial cases involving involuntary hospitalization and fitness to proceed issues. Dr. Rampersad has been given letters of commendation by the Governor of Hawaii and the Mayor and Chief of Police of Maui County for his pioneering work in the field of mental health. He was also lauded by and received commendations from the Phoenix Police Department for his assistance in selecting their CIT detective squads, and for his ongoing work in assisting law enforcement as a first responder psychologist.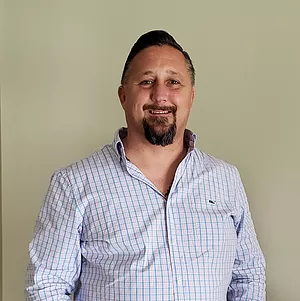 Patrick Dragon
Deputy Chief, East Brooklyn FD
Featured: Featured: June 9th Acute and Cumulative Trauma
Patrick Dragon grew up in Brooklyn, Connecticut and was accepted to the 107 TH Training Troop at the Connecticut State Police Academy in 1998. Trooper Dragon started as a Patrol Trooper and then had the opportunity to serve in the Community Policing Unit at Troop D in Danielson, Connecticut with the focus being assigned to school resource officer and juvenile matters.
Trooper Dragon then served as a Resident State Trooper in the Town of Sterling, Connecticut. As a Resident State Trooper, Trooper Dragon had the responsibilities of providing State Police services, criminal and motor vehicle enforcement to the town as well as teaching D.A.R.E. Trooper Dragon transferred into the Connecticut State Police Major Crimes Division where he investigated numerous crimes to include homicide, robbery, sexual assault along with financial and computer crimes.
Trooper Dragon is also certified as a Forensic Interviewer for child sexual assaults investigations. Trooper Dragon also served as a certified Fire Investigator/Fire Marshal as well as an Accelerant Detection K9 Handler in the Connecticut State Police Fire and Explosion Investigations Unit. On December 14, 2012, Trooper Dragon while assigned to the Fire and Explosion Unit, Trooper Dragon responded to the Sandy Hook Elementary School shooting in Newtown, Connecticut. Trooper Dragon was an initial entry person during the incident. As part of Trooper Dragon's community-oriented activities, he has been a volunteer Firefighter Level 2/EMT for the past 33 years in the Town of Brooklyn. Currently he serves as the Deputy Chief in the East Brooklyn Fire Department.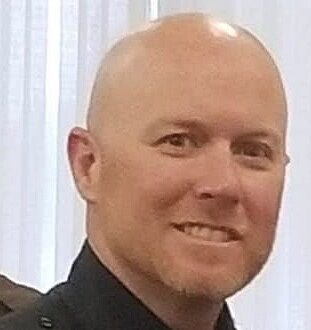 Sgt. Rich Creamer
Norfolk PD
Featured: Featured: May 26th Trauma 101
Sergeant Rich Creamer is an 20-year veteran of the Norfolk Police Department and is currently assigned to the Norfolk Police Department's Training Division, where he is responsible for the development, maintenance, and instruction of courses related to Critical Incident Stress Management and Peer Support.
Sergeant Creamer also provides CISM/Peer Support services to the Norfolk Police Department as well as other emergency services agencies throughout the region. Sergeant Creamer holds both a Bachelor's degree from Old Dominion University in Sociology and a Master's degree from Liberty University in Human Services Counseling.
Tom Coghlan PsyD
Blueline Psychological Services
Featured: Featured: June 2nd Vicarious Trauma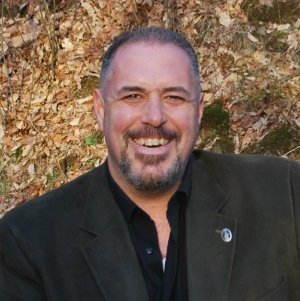 Dr. Coghlan is a retired NYPD Detective, Second Grade appointed to the New York City Police Department in April 1997.  Coming from a law enforcement family, Dr. Coghlan's grandfather Patrick Franklin Fish, Patrolman's shield number 359, served 34 years with New York City's Brooklyn Transit Police from 1938 to 1972.  Dr. Coghlan's uncle Franklin Joseph Fish, Patrolman's shield number 23179, served in the United States Marine Corps prior to serving with the New York City Police Department from 1962 until his death in 1968.​
Prior to serving with the NYPD, Dr. Coghlan was a Postal Police Officer from 1996 to 1997, training at the Federal Law Enforcement Training Center in Glynn County, GA.  During his twenty-one years with the NYPD Dr. Coghlan was assigned to a number of commands, including the 108thPrecinct, the 20thPrecinct, the Officer of the Chief of Personnel, and the Psychological Evaluations Section.  From 2014 to his retirement in 2018 he served as the NYPD's Clinical Liaison to the Police Organization Providing Peer Assistance (POPPA), a non-profit peer-support program.  In 2001, Dr. Coghlan was promoted to Detective, and again in 2004 to Detective, Second Grade.
In 2002, while working with the NYPD, Dr. Coghlan received his Master's Degree in Forensic Psychology from John Jay College of Criminal Justice.  In 2010, Dr. Coghlan received his PsyD in Clinical Psychology from Yeshiva University, Ferkauf Graduate School of Psychology.  He continued to work full-time on midnights with the NYPD while attending his doctorate program full-time from 2005 to 2010.  From 2009 to 2010, he completed his doctoral internship at a maximum-security forensic psychiatric hospital, Kirby Forensic Psychiatric Center.
From 2010 to 2018 Dr. Coghlan was assigned with responsibilities as a Psychologist in the NYPD, performing numerous duties including fitness-for-duty-evaluations, candidate pre-employment psychological evaluations, military deployment debriefings, disciplinary stress triage, and trauma response.  From 2014 to 2018 Dr. Coghlan served as the NYPD's liaison to a peer-support program, conducting a variety of fitness-for-duty tasks.  This work involved working clinically with officers experiencing a variety of mental health and wellness treatment needs, including the full range of the diagnostic spectrum; suicidal thoughts and attempts, mood disorders, traumatic stress, substance abuse and dependence, eating disorders, domestic and marital troubles, and others.  Dr. Coghlan is culturally competent in working with first responders.  He has a deep understanding of the needs and experiences of first responders, he possesses the specialized training needed to handle those needs, and he can relate directly to both the organizational and operational experiences of officers.