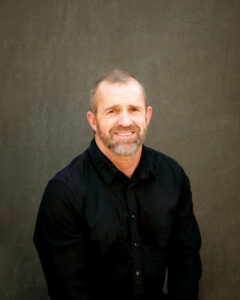 Doug Monda is a former undercover narcotics agent with the Cocoa Police Department, a city in Brevard County, Florida.  He began his career in public safety in 2001.
In his second year of service, Doug joined the S.W.A.T. team, and subsequently attended Marine Scout Sniper Training, earning his certification with Blackwater.  Doug spent 15 years on the Cocoa Police Department S.W.A.T. team, where he became a leader in tactical planning and leading.
During his service on S.W.A.T., his experience as a sniper and team leader played a critical role in the safety of teammates and success of countless missions.
During his career he has also worked with agencies consisting of D.E.A., F.B.I., ATF, Border Patrol, U.S. Marshalls Office, Department of Homeland Security and NASA. Doug's training has earned him extraordinary success in the field.
In 2016, he was named Officer of the Year.  Additionally, throughout his career, he earned many other awards for his hard work and dedication to the City of Cocoa.
After recovering from personal experience with depression and a failed attempt at suicide in 2013, Doug realized more needed to be done for first responders and their families dealing with career related mental health issues, and founded Survive First, Inc.  Survive First provides assistance to any first responder and/or family member in need of mental health support.
Doug regularly travels to speak to departments, agencies, and academies, to provide education on first responders and mental health, and an intimate look into the life of a suicide survivor. Doug's mission is to spread awareness about PTSD and suicide in first responders, hoping to break the stigma, so that help may be received before it is too late.